Explore the coast!
Starting with a bike, a man has his own reasons to choose his own itinerary, own speed, then his own destinations. Let me share with you every detail of how-to-go, where-to-stay and what-to-eat through my past journey.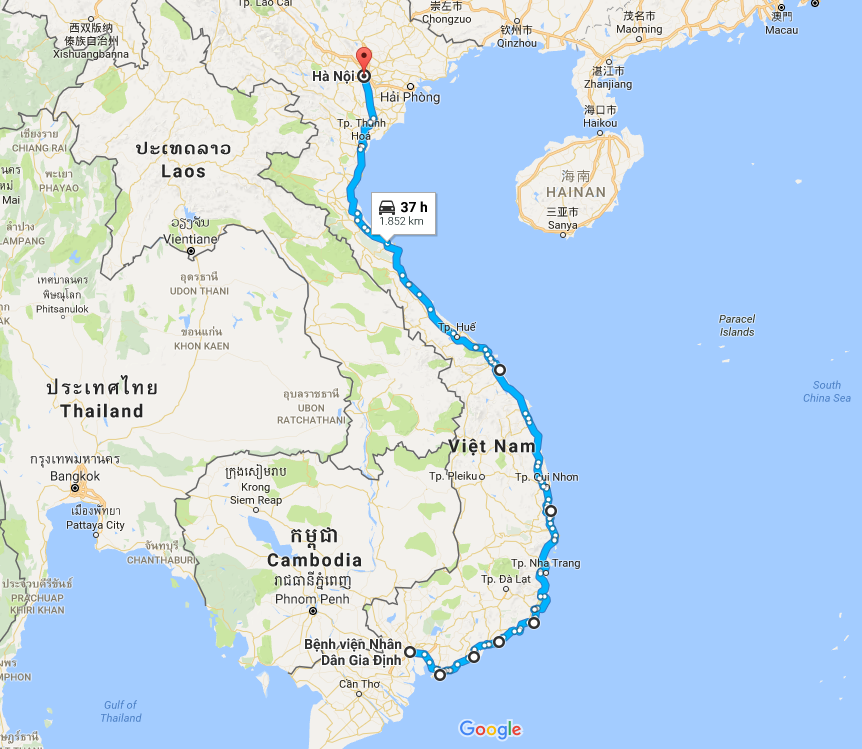 It is my goal to go along the coast from Ho Chi Minh City to the Capital City – Ha Noi. Map shows us 1900 kilometers but more than 2000 kilometers is what I recorded from my odometer mounted on my beloved bicycle.
Departing on Jan 2nd, 2017, I got home on Jan 25th, 2016
My journey was divided into 2 big logs:
The 1st one – from Ho Chi Minh City to Hue City, riding along the coast.
The 2nd one – from Hue City to Ha Noi City through AH1. I spent almost my time visiting all landscapes that appear within 20-kilometer radius from the main route.
Day 1: From Ho Chi Minh City to Long Hai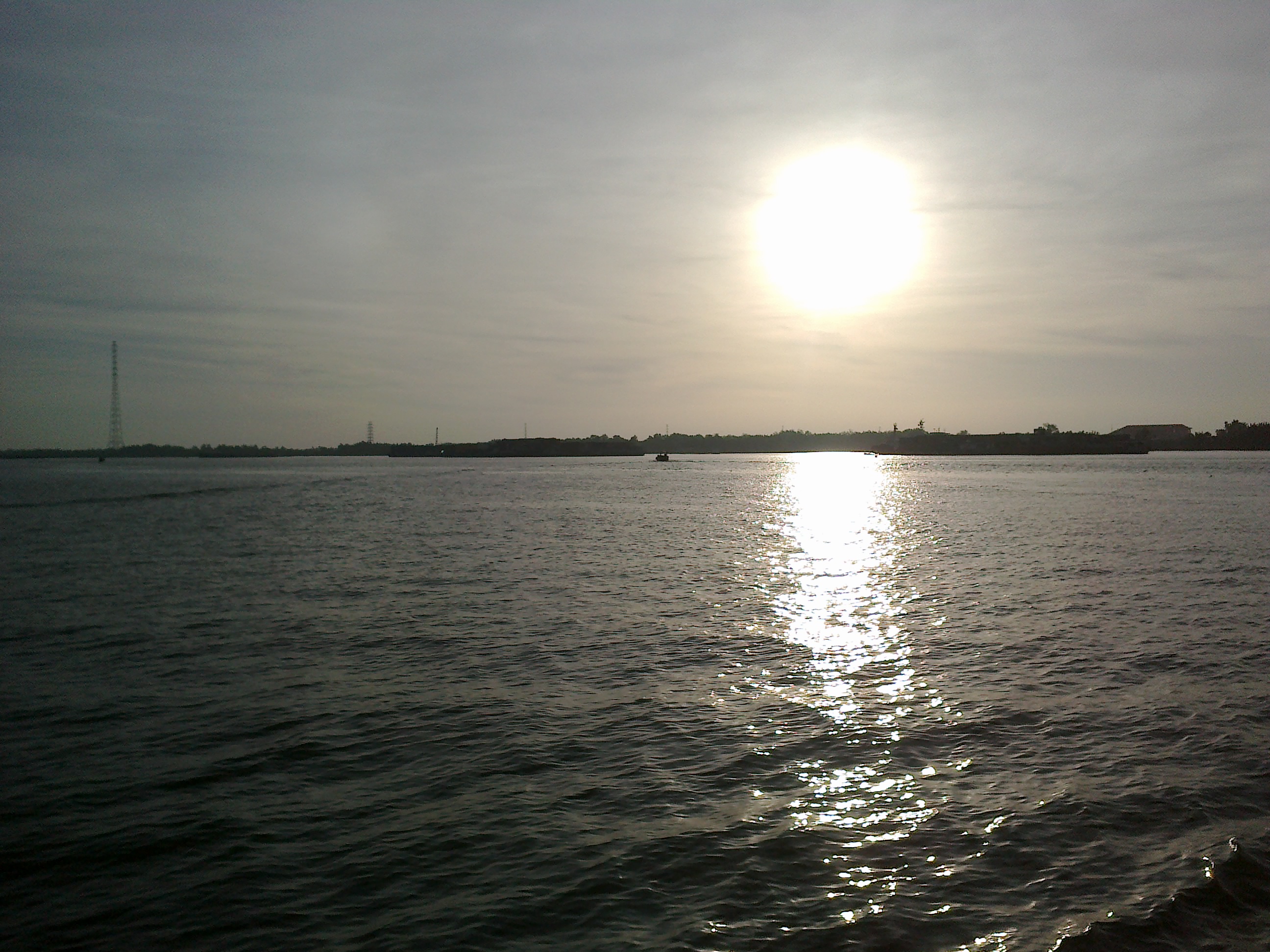 Departing from Gia Dinh hospital, I took my way through Cat Lai ferry then entered AH51. Taking a nap at Ba Ria city, I then rode for 20 kilometers to Long Hai, where you can find both peace and good food. You can walk around to see local spots such as Dinh Co Temple, Nuoc Ngot Pass. You can also dip yourself into the sea to enjoy the comfort of tropical-bath-taking.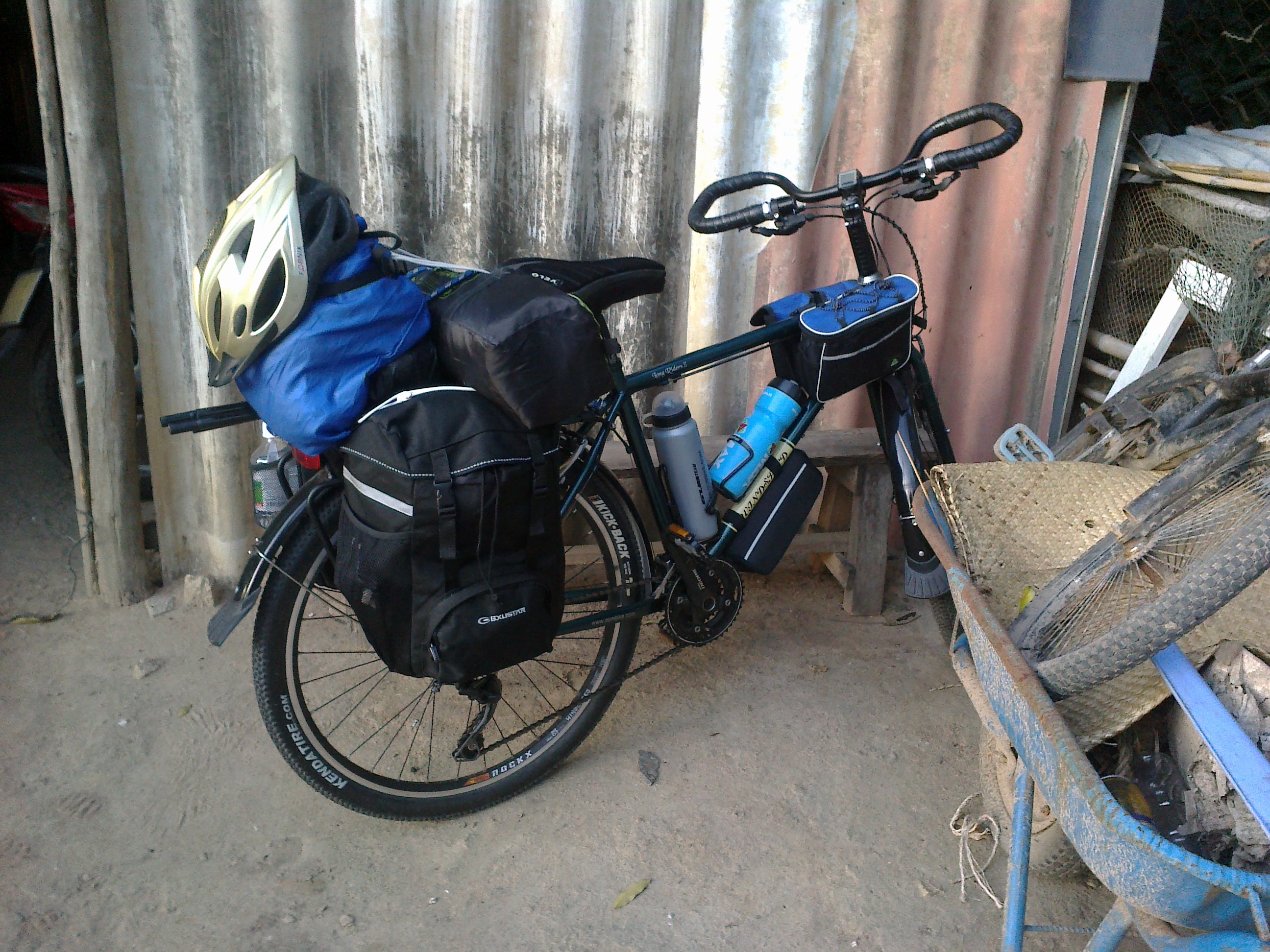 Once you have got through Nuoc Ngot Pass, there will be resorts and pagodas right on the way. I decided not to stay in a resort but to ask for a short place in the front yard of a house to pitch my tent (I suppose that it is a cold-rolled shack rather than a house). Even though the couple live in a shack, they are really hospitable. They asked me to take a place in their home but I gently rejected, pleading that I had my own tent. If you choose to go through this route, consider this point for a rest. It is exactly under the billboard of Thanh Long Tourism Ltd. They called it a "shack of Chu Hung".
Day 2: Long Hai – Ba To
I got up early to enjoy the fresh air and the light wind. The kind couple recommended me to ride from the breaking dawn, when wind is still mild and sunshine has not come yet.
Unfortunately, it is not an easy day. I took 4 hours from 6am to 10 am just to conquer a 30-kilometer ride. At that moment, I remembered that I had an acquaintance working in Ho Tram Grand resort, then I decided to come over and  ask for a cup of water. She then asked me to take a rest there in the resort and come to Ba To in the evening. From there I can start my journey to Ke Ga the next day.
I suppose it is a Happy Ending: after noon in Ho Tram Grand resort, evening in Ba To.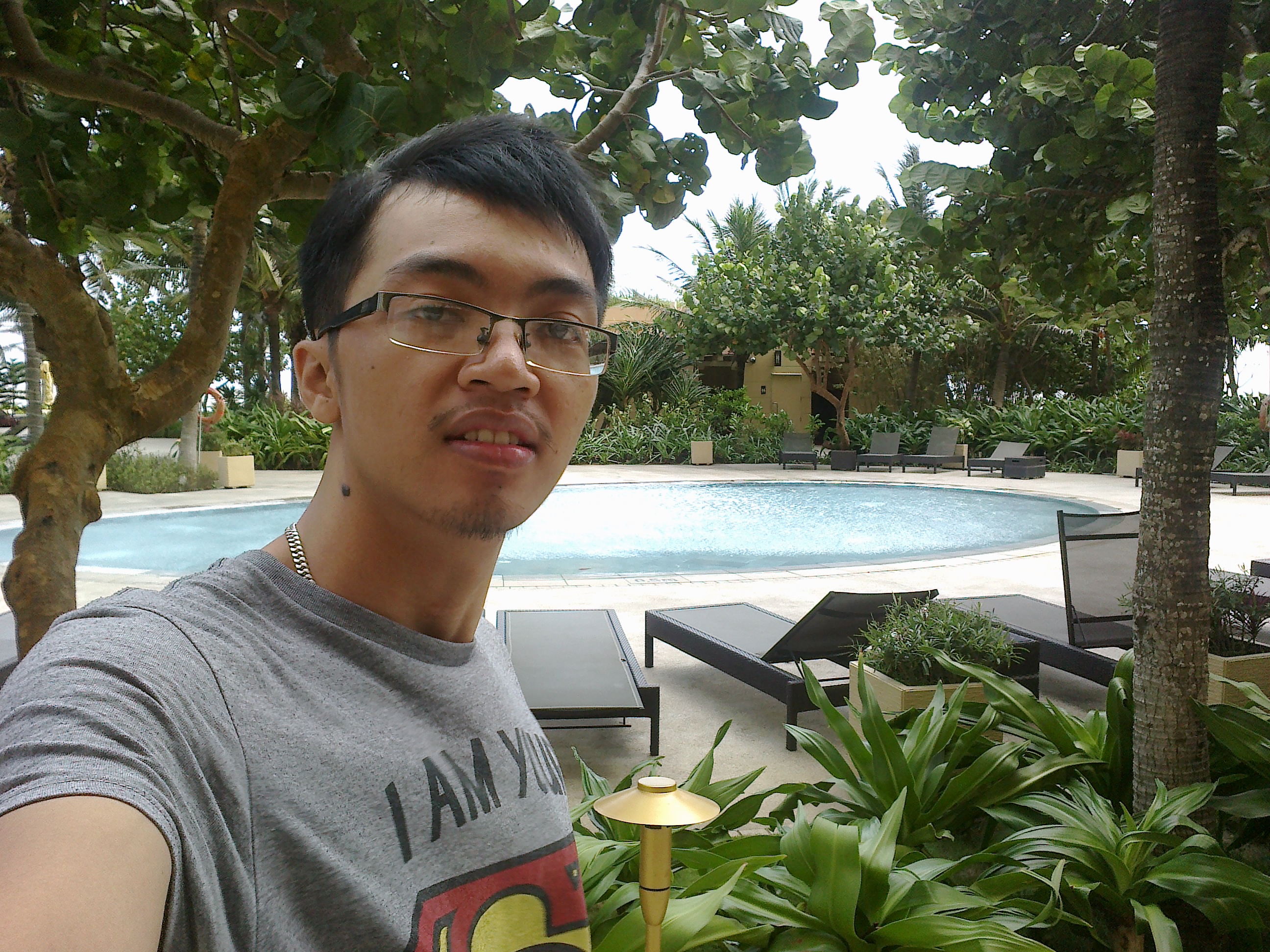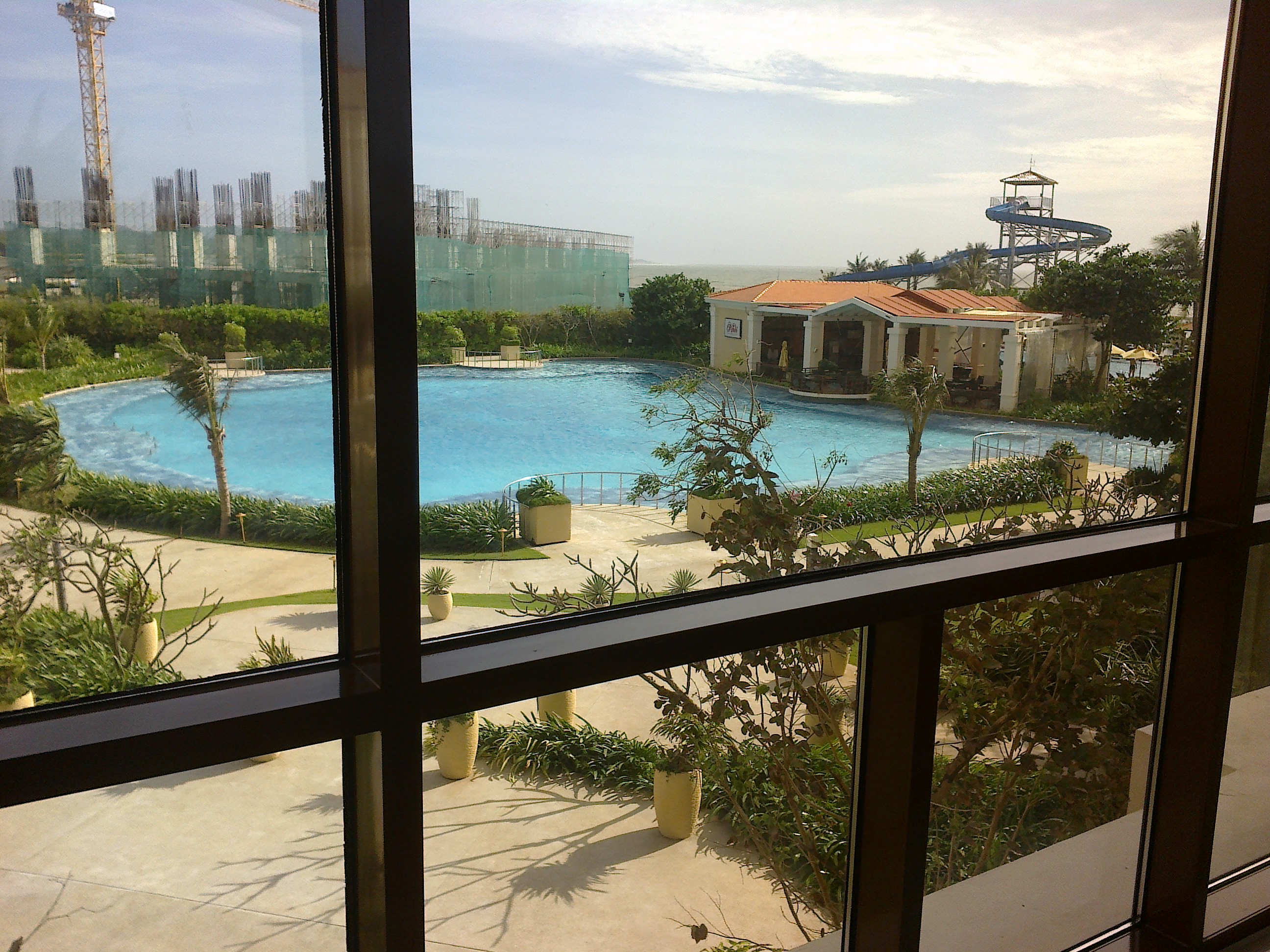 Day 3: Ba To – Ke Ga
I spent my third day riding through Lagi and came to Ke Ga in the evening. I pitched my tent on the beach, spent 50.000 VND to take a canoe to Ke Ga Lighthouse.Hardly can you find any elsewhere so gently beach as per in Ke Ga. Villagers here are famous for their kindness and hospitality. They asked me to come to their house for breakfast and morning tea before my departure the next day, giving me small witty talks and jokes from the fishing villagers.
You can also have another option for your tent, bring it to the Lighthouse, but it would be excellent with a team. One more point for you to notice: no litter please!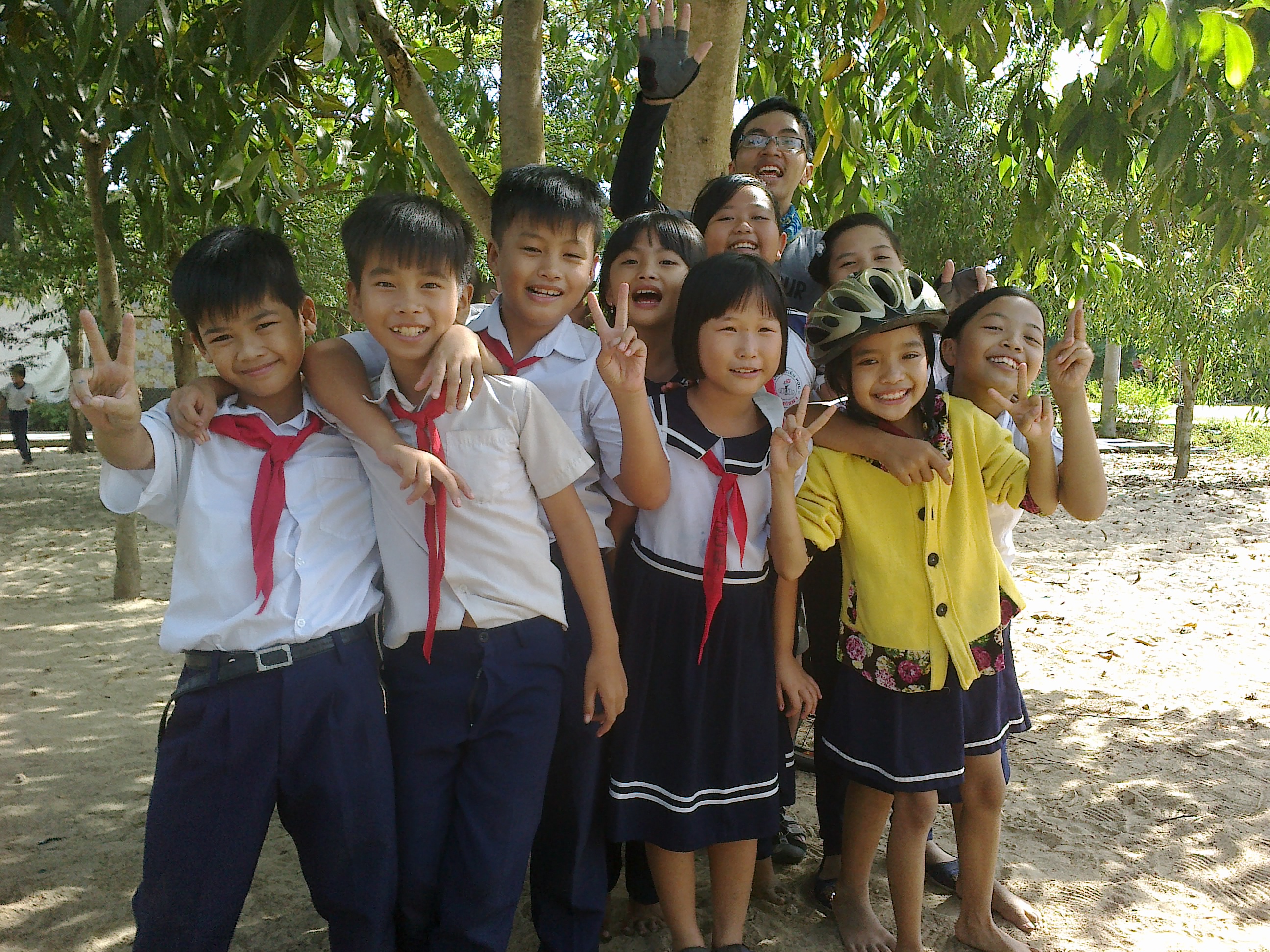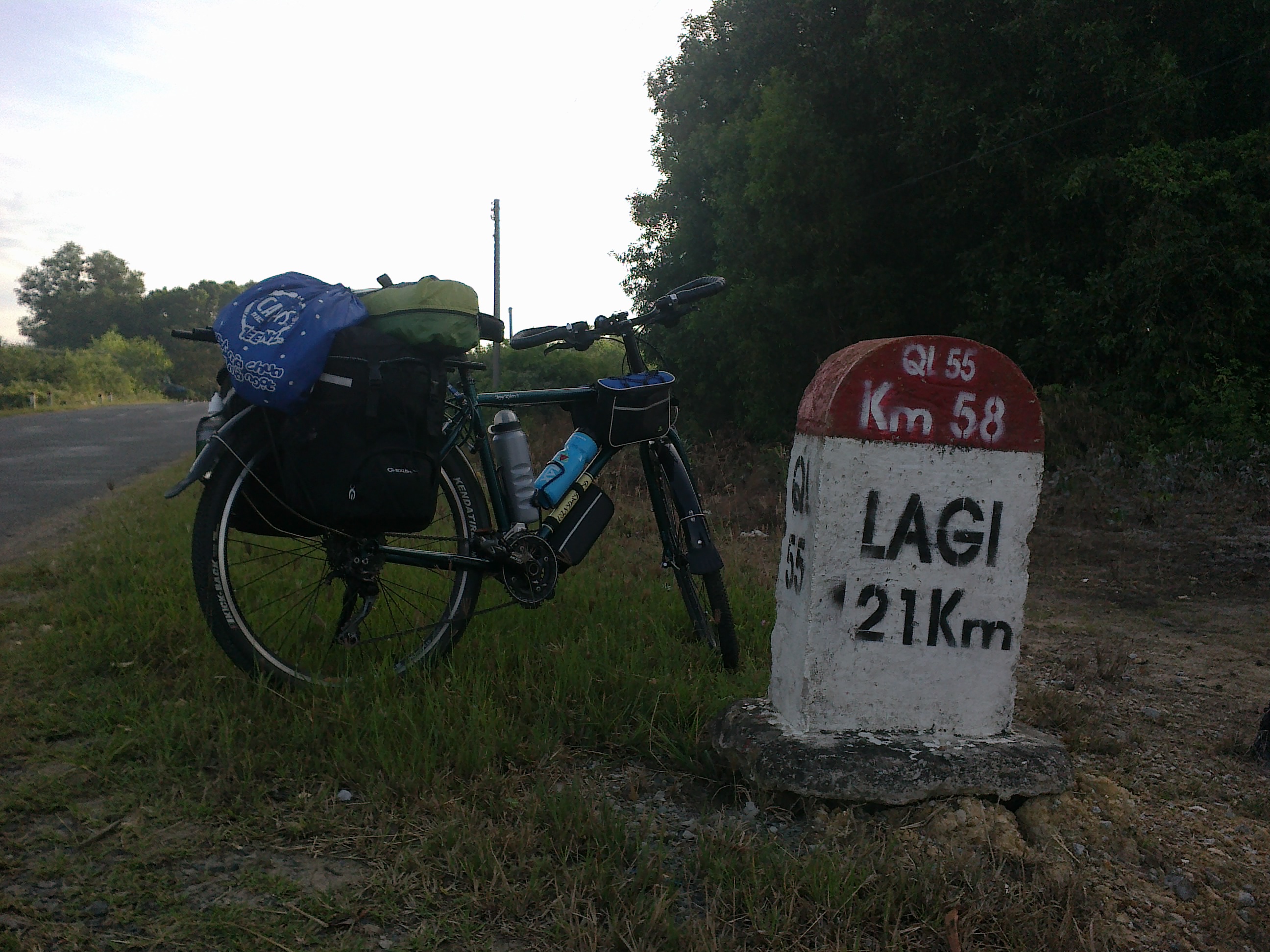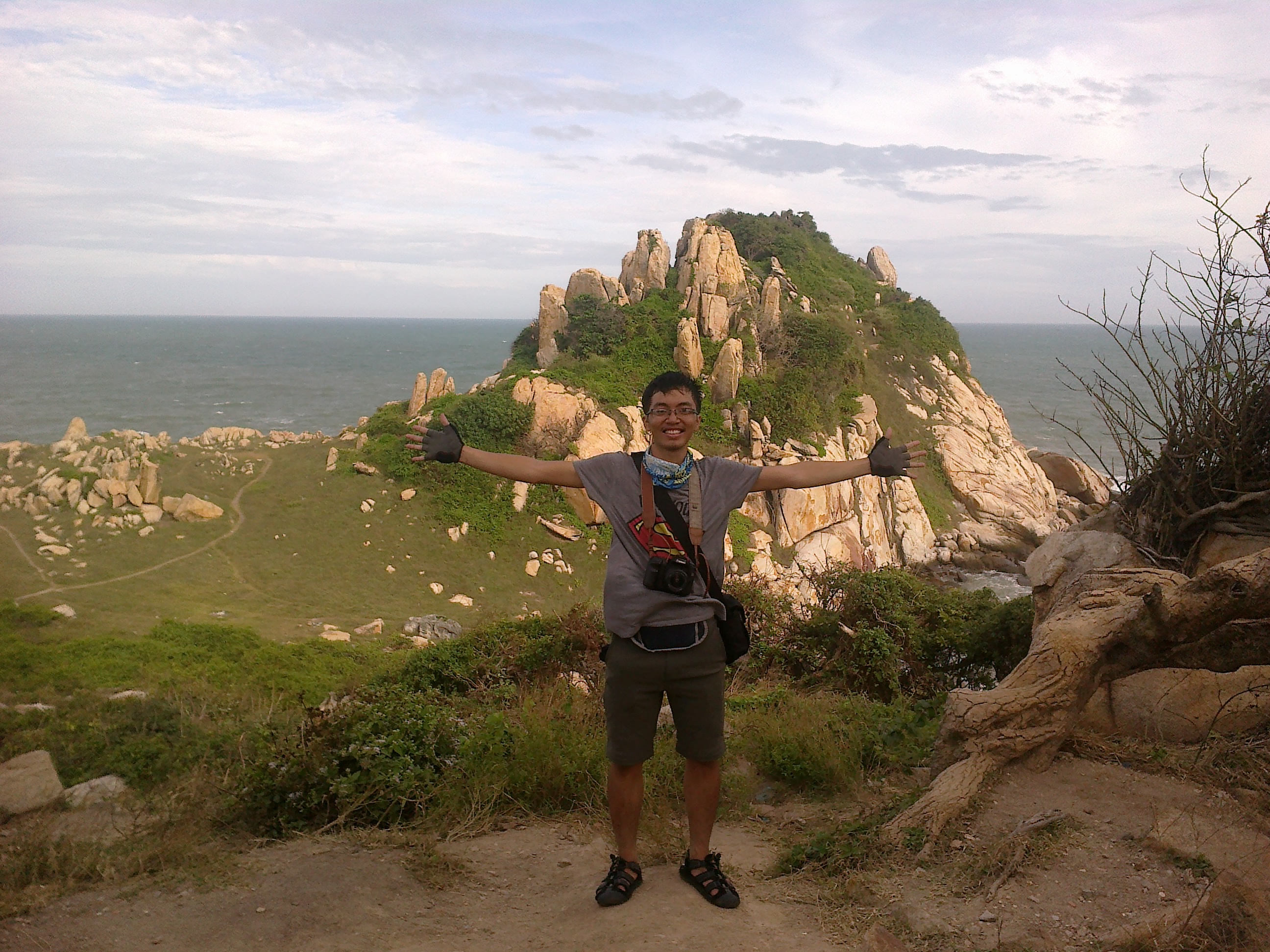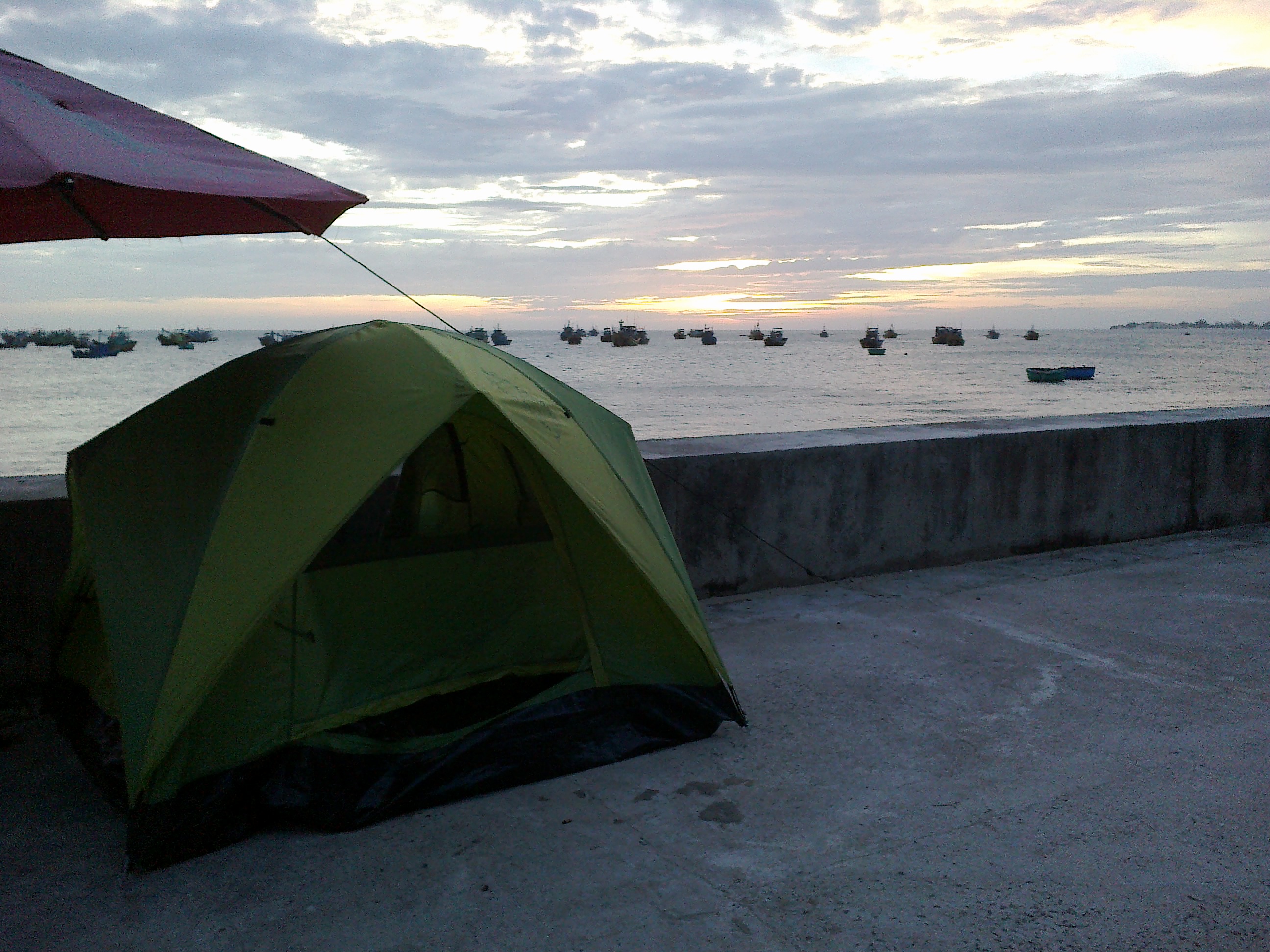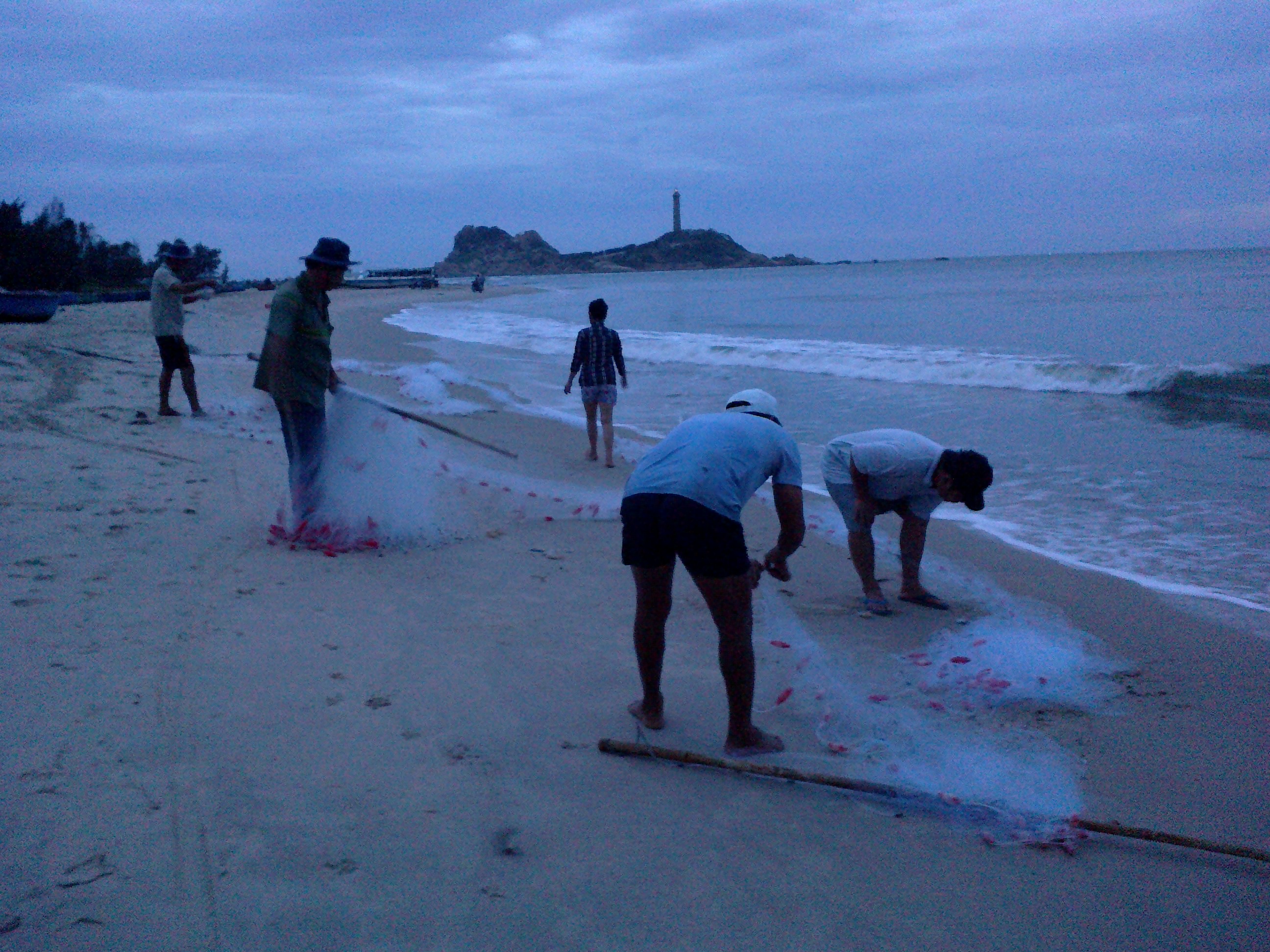 Day 4: Ke Ga – Hon Rom
There is no doubt, it is a great route. One minus: When it is 10 kilometer away from Mui Ne, there will be an up-to-the-hill road and it takes you a little bit of strength and effort. Here I came over Pink Sand Hill, then rode for around 3 kilometers to come to Hon Rom 2 resort, where you can pitch your tent at the opposite, on the beach, with only 40.000 VND ~ 2USD per night.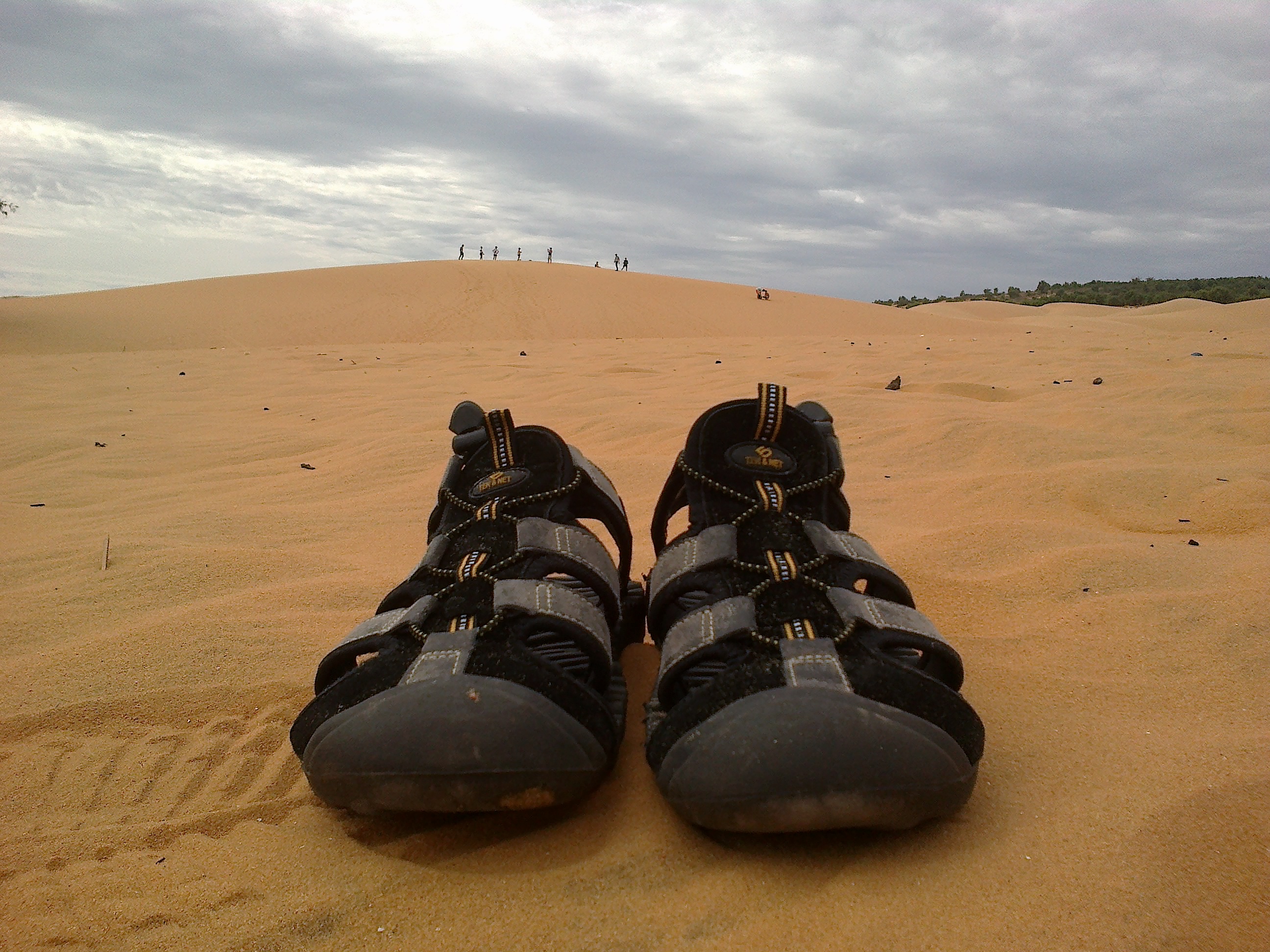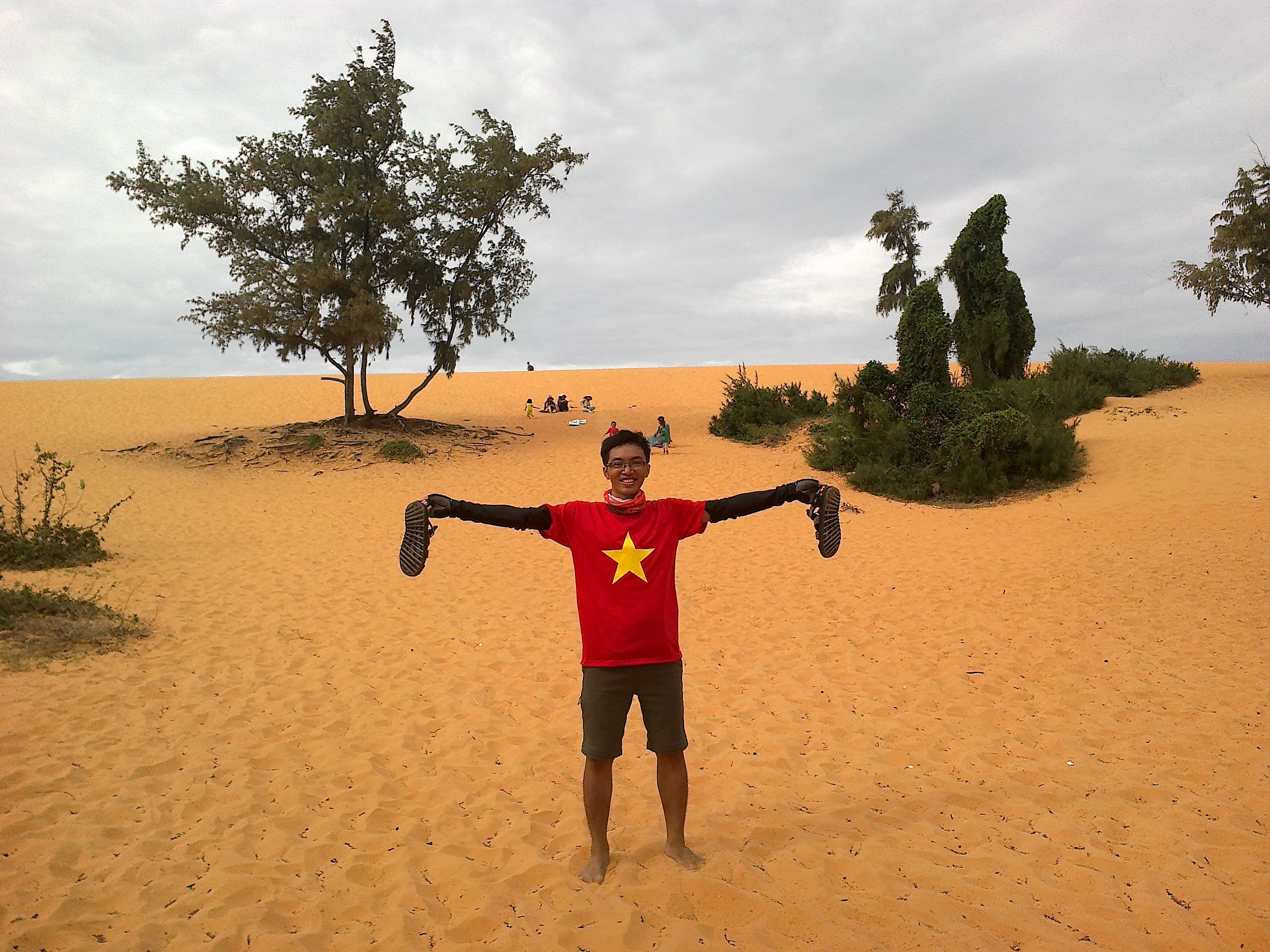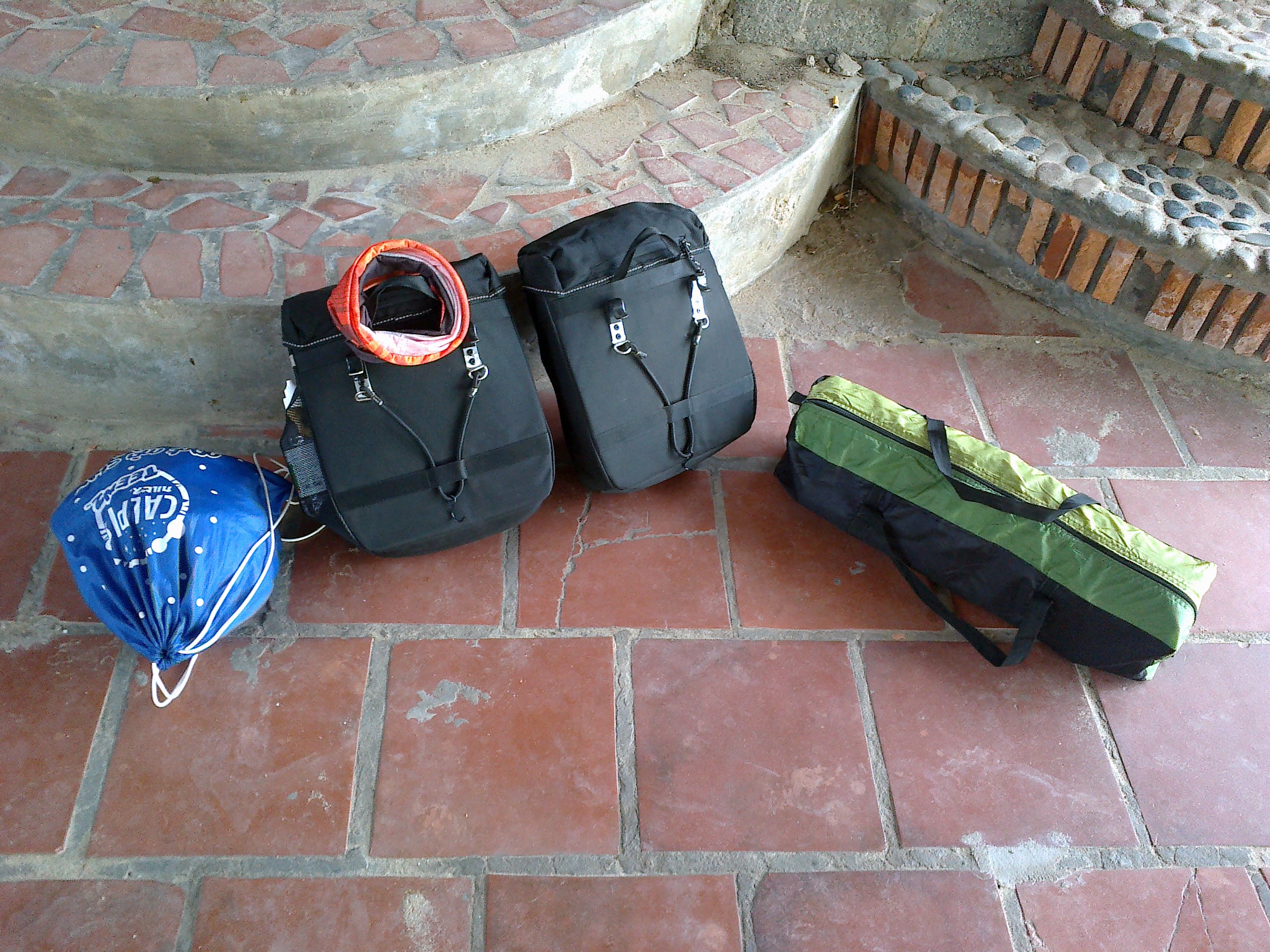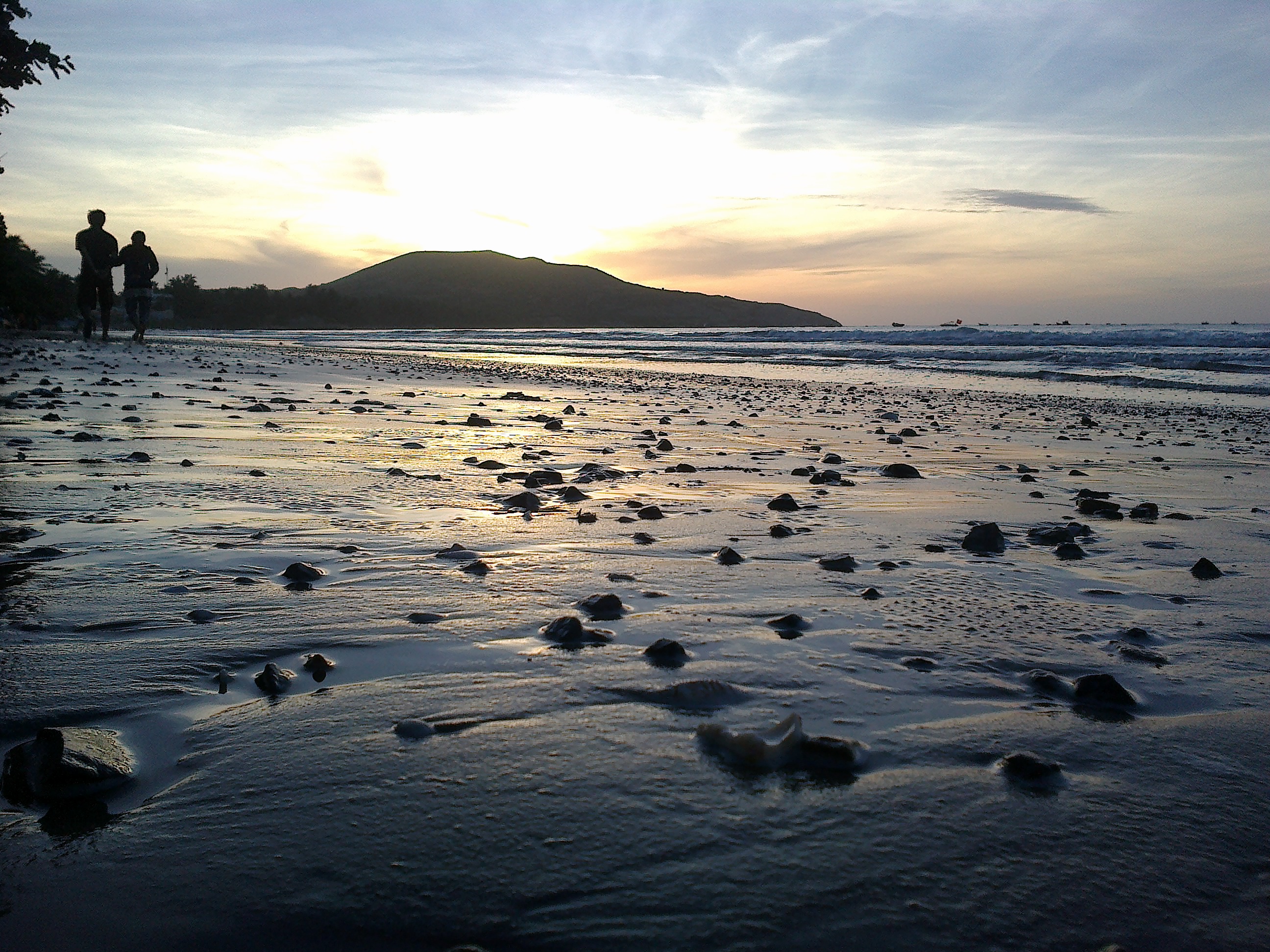 Day 5: Hon Rom – Ca Na
I spent a day in Bau Trang, rode through the best coastal road ever – Phan Ri. A typical day in Phan Ri is full of sunshine and wind. Wind brings sand to my bike's group set and I can hardly make the bike move for a meter. But I have to say that I am a lucky person. Guess it! At that moment, a man riding a motorbike offered to pull me through the sandy and windy region, for more than 10 kilometers to Phan Ri. I bought a piece of watermelon, enjoyed and then rode again. In the late afternoon, I came to Co Thach stone.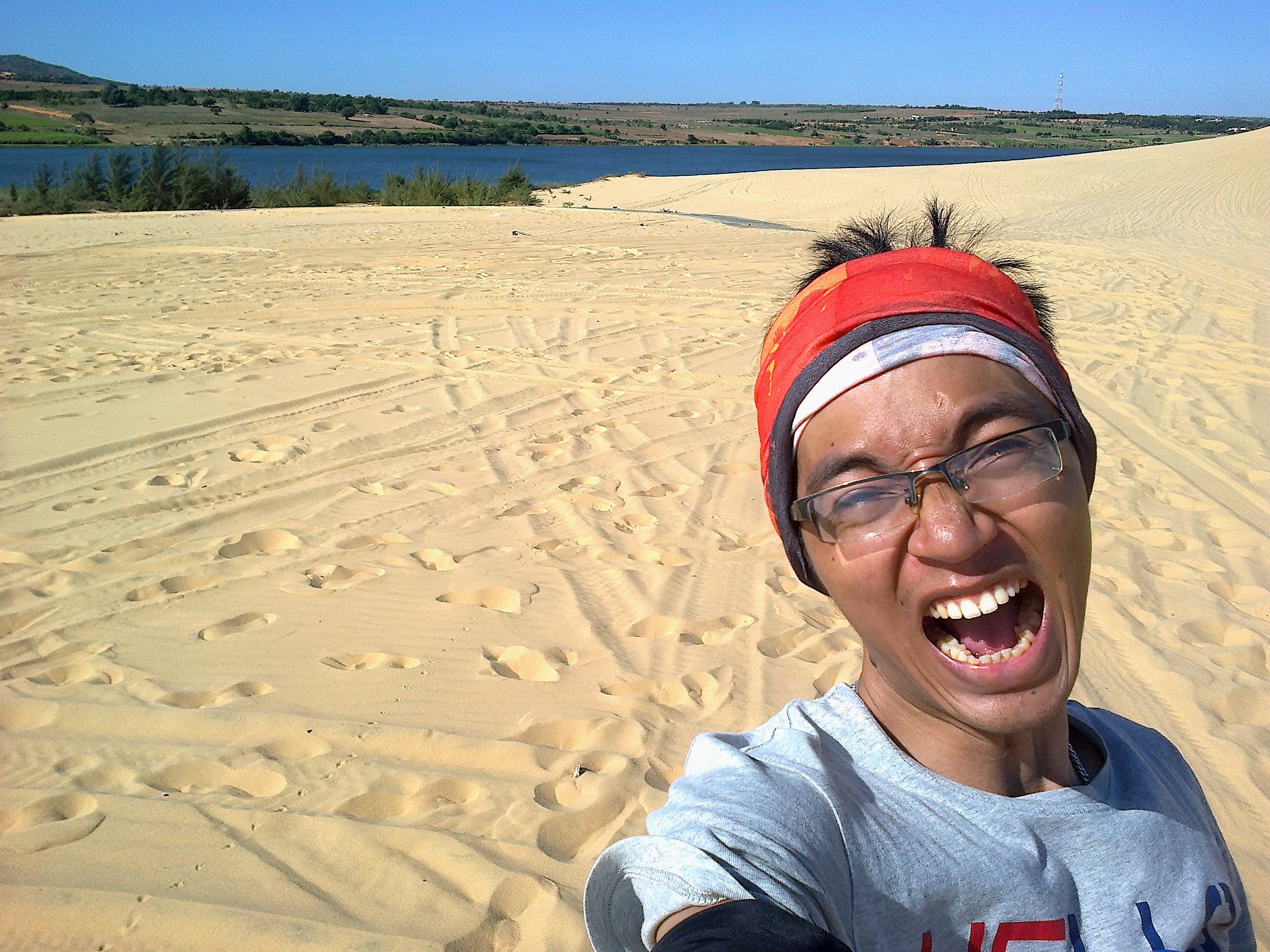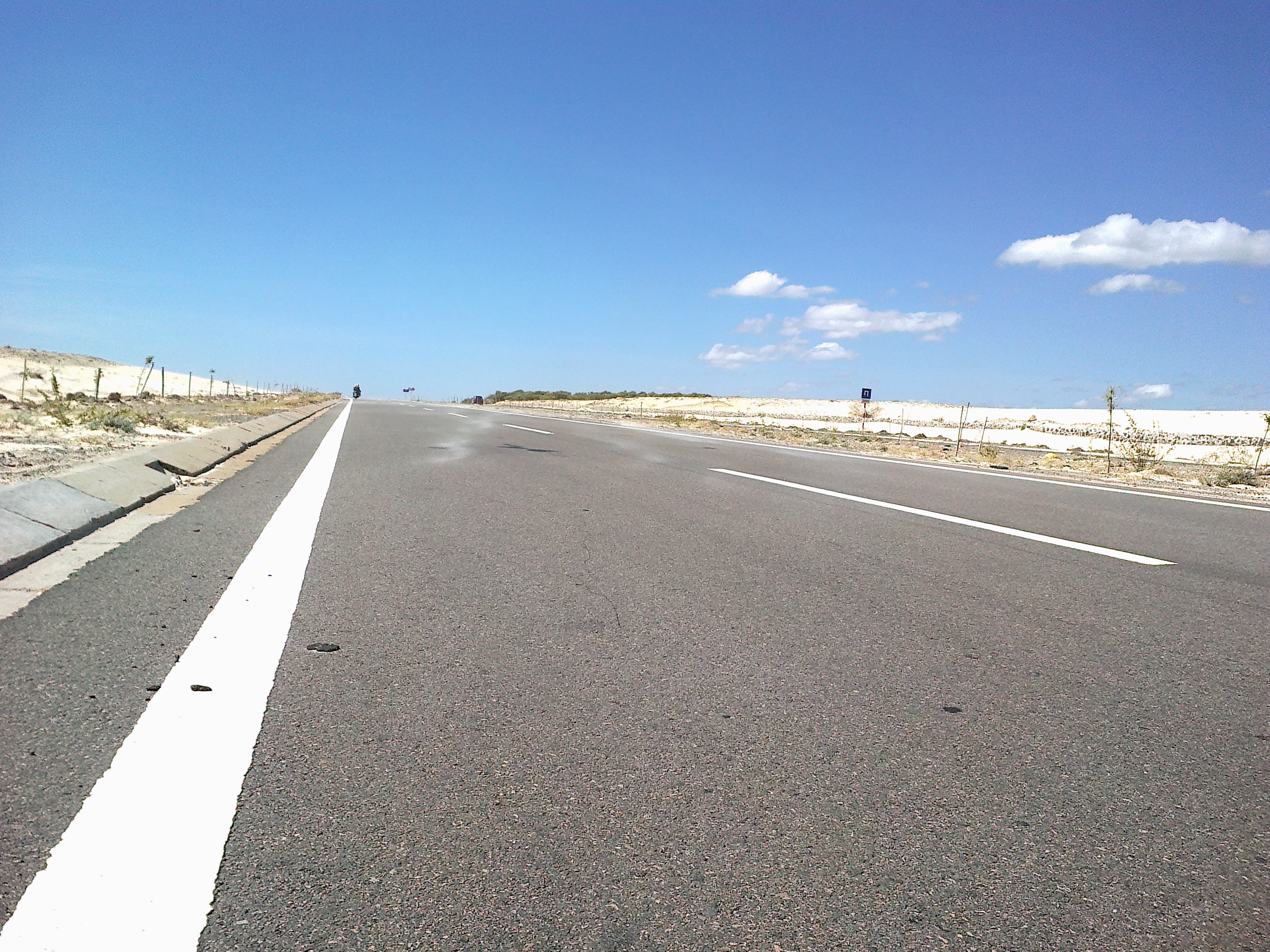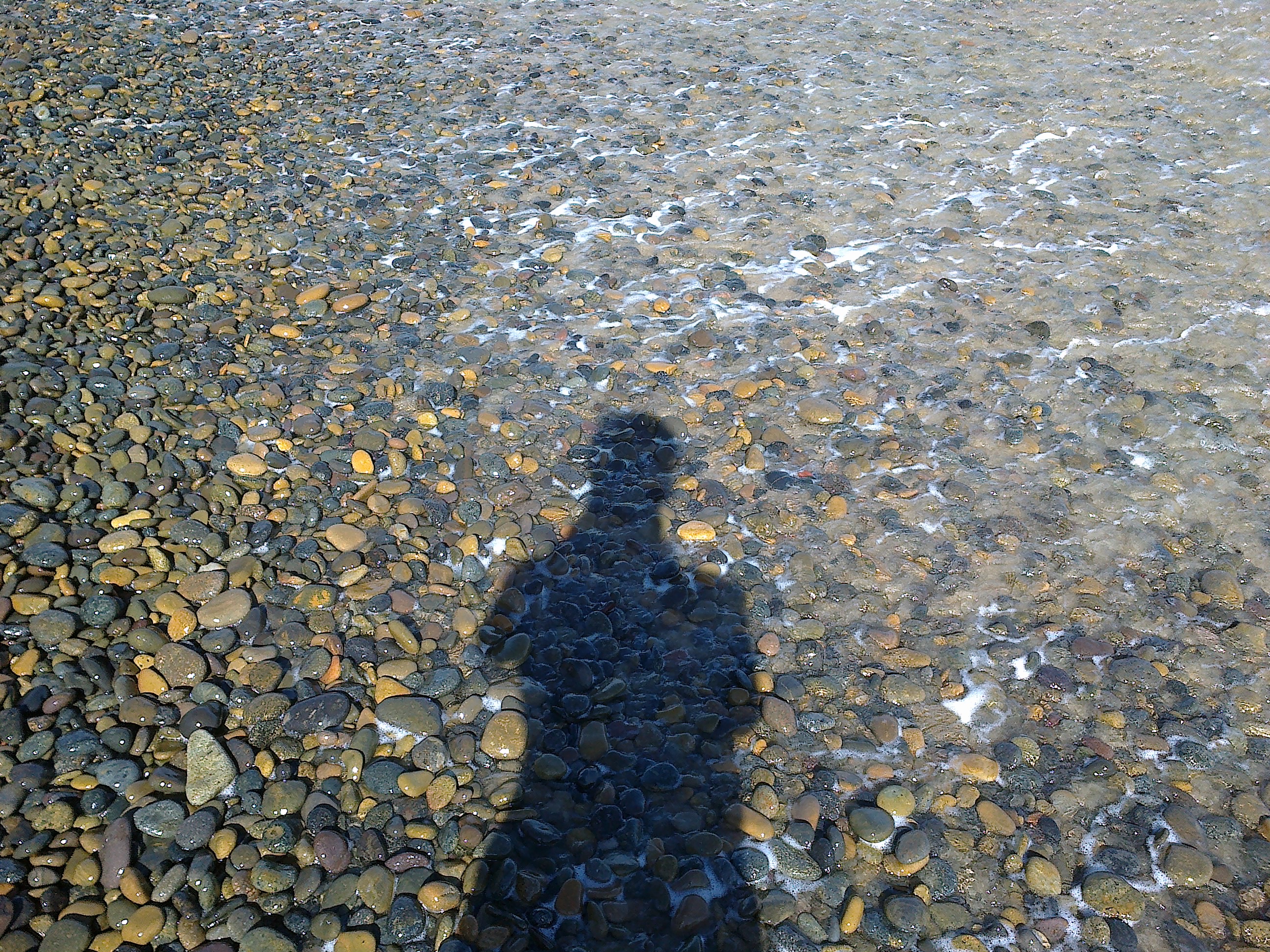 In the evening, I was still on my way to Ca Na. After dinner, I suddenly found out that I just had 7000 VND left in my pocket, I then decided to sleep at a fork road to Ninh Thuan beach.
Day 6: Ca Na – Binh Tien
It is a wonderful day.
I have to say that witnessing the morning in Ca Na, Ninh Thuan is an unforgettable experience. Here in Ca Na, every villager owns a bicycle. They ride in the morning to exercise, the major group is U50, wonderful right?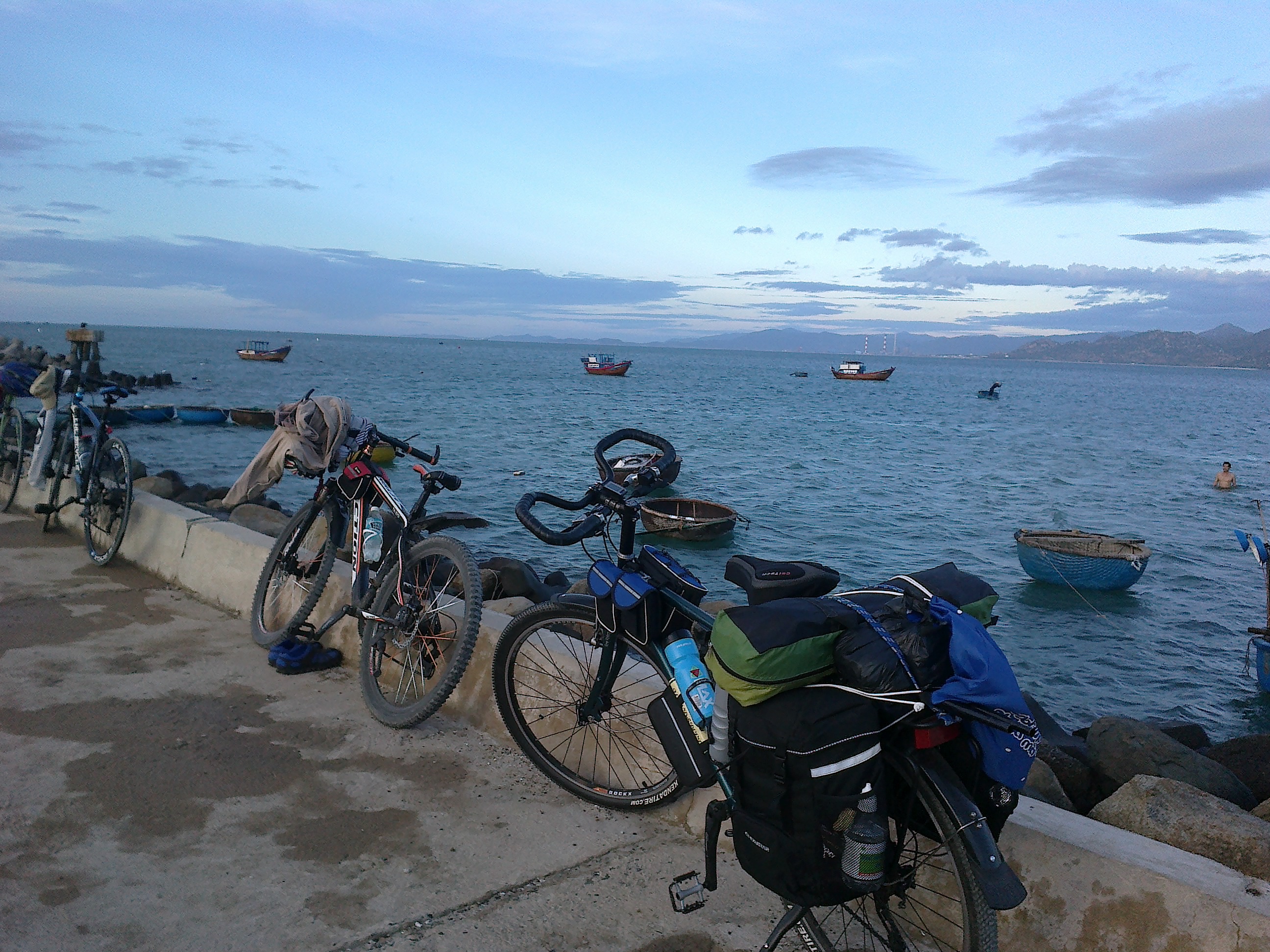 I decided to climb the pass. Cars are prohibited here. There will be benches for you to take a rest during the road.
I saw Mui Dinh (from far distance), came over Phan Rang then headed to Vinh Hy Bay. It was a shock to me that Binh Tien is still natured. In my mind, such a famous place must be explored and exploited for tourism. I spent the evening in Binh Tien village, a couple of villagers there asked me to join them for dinner.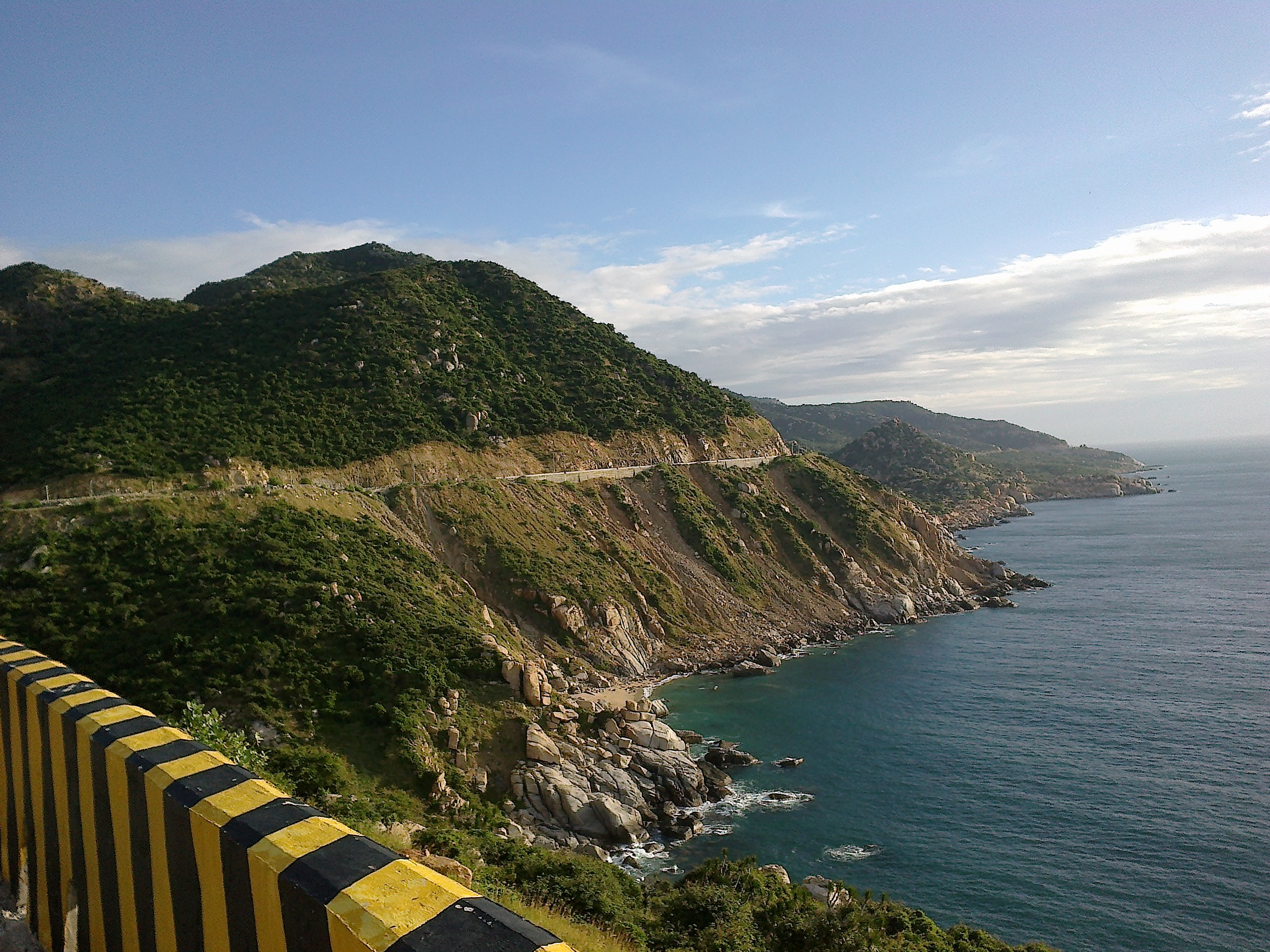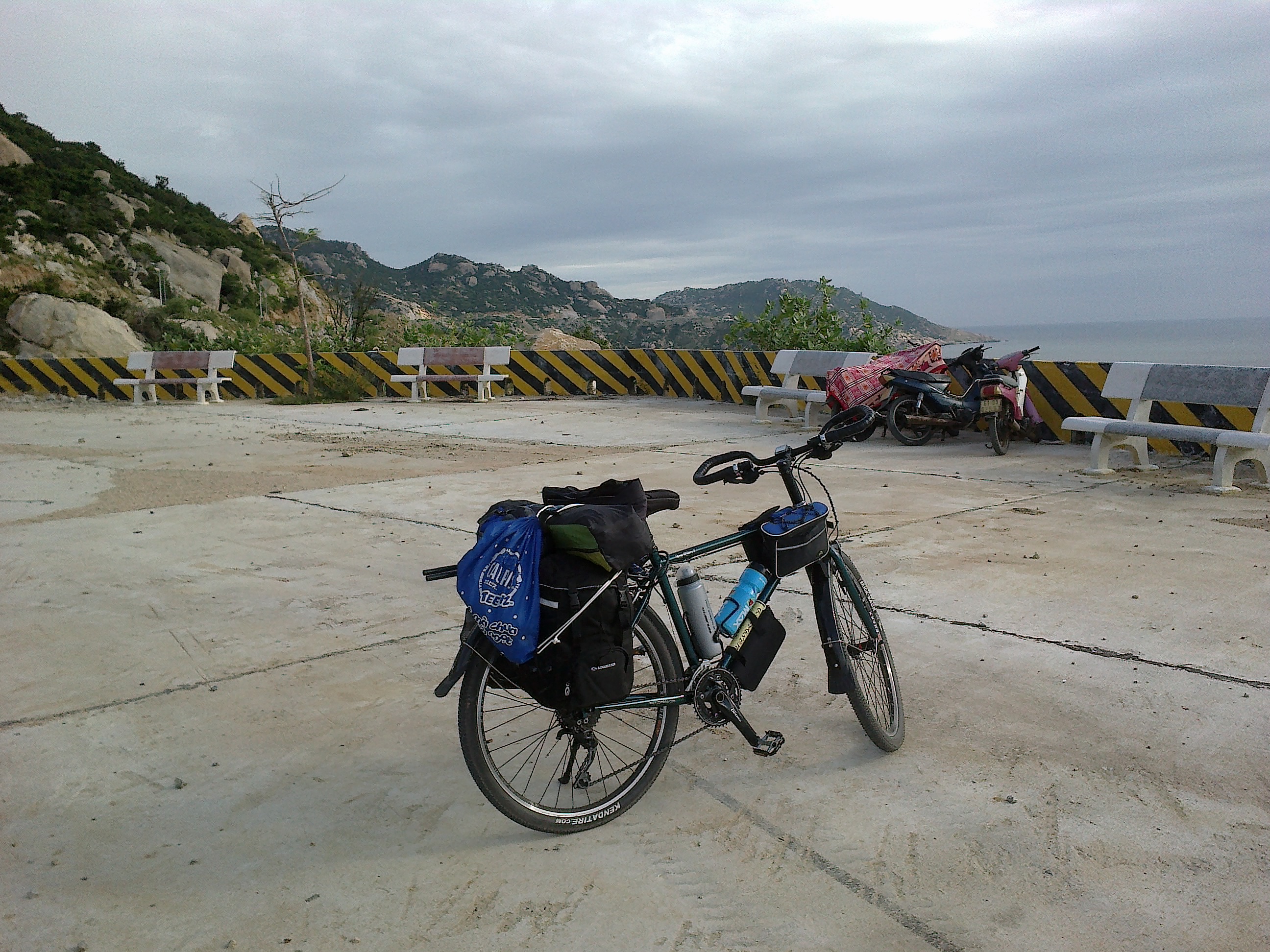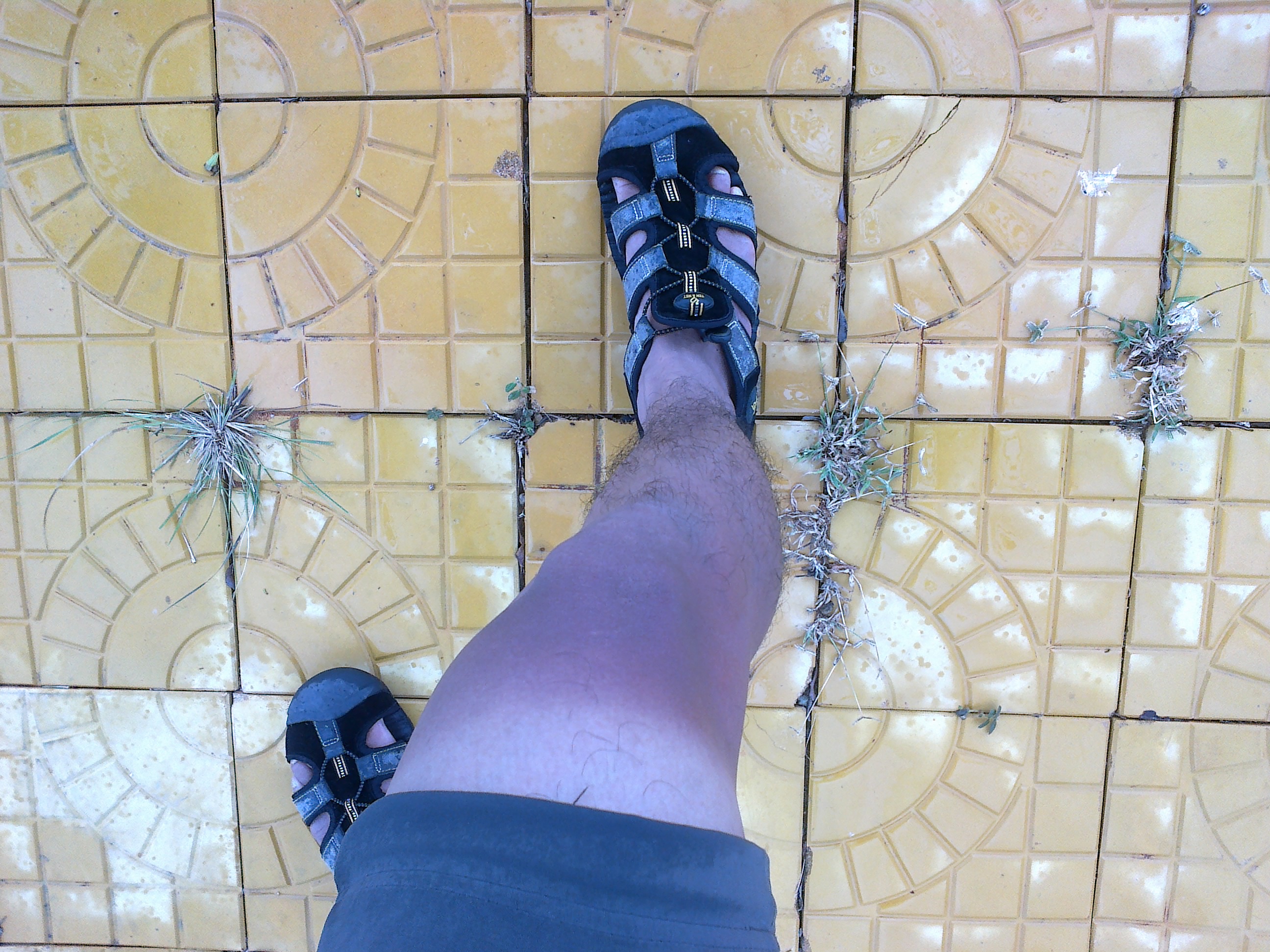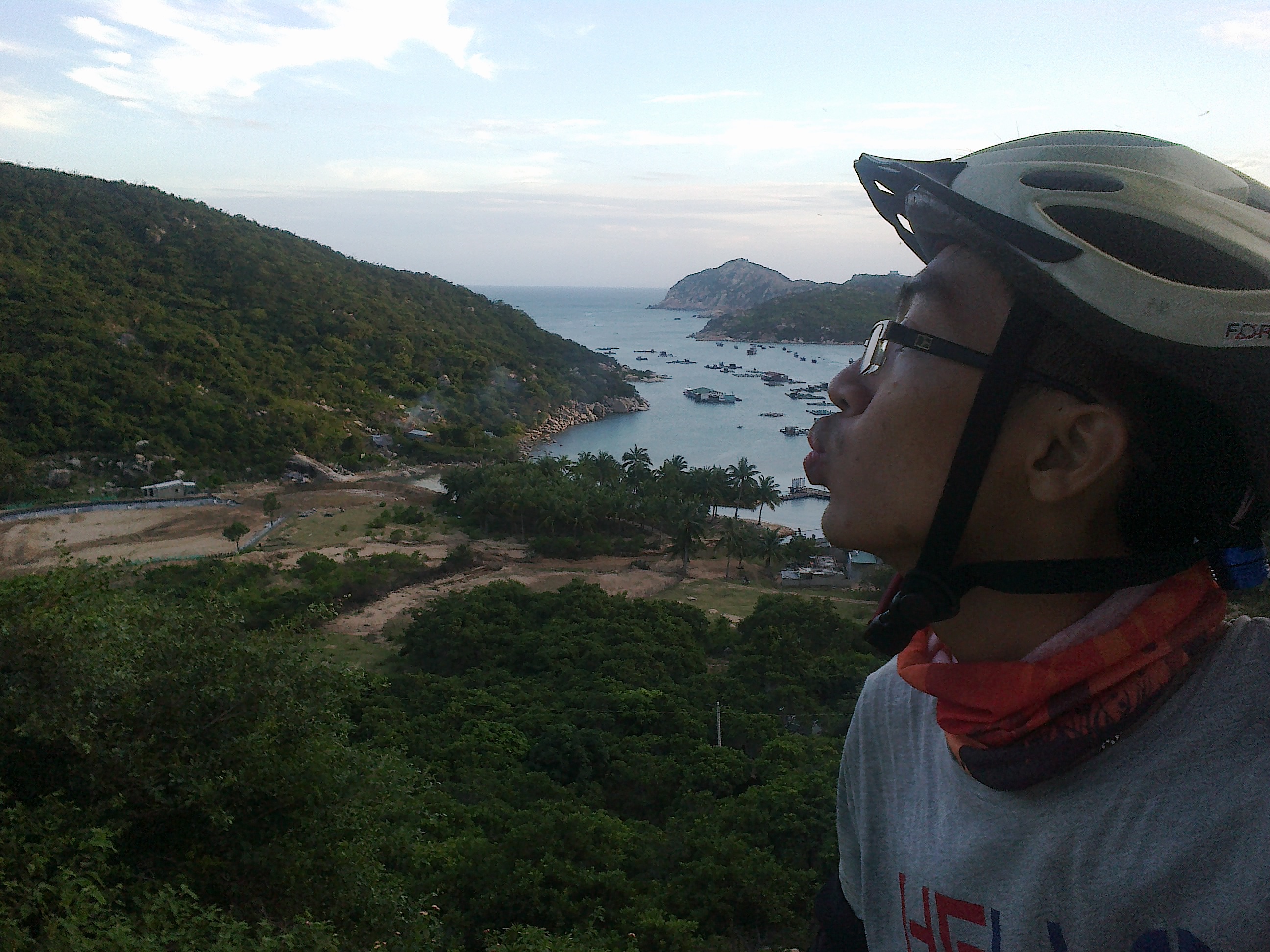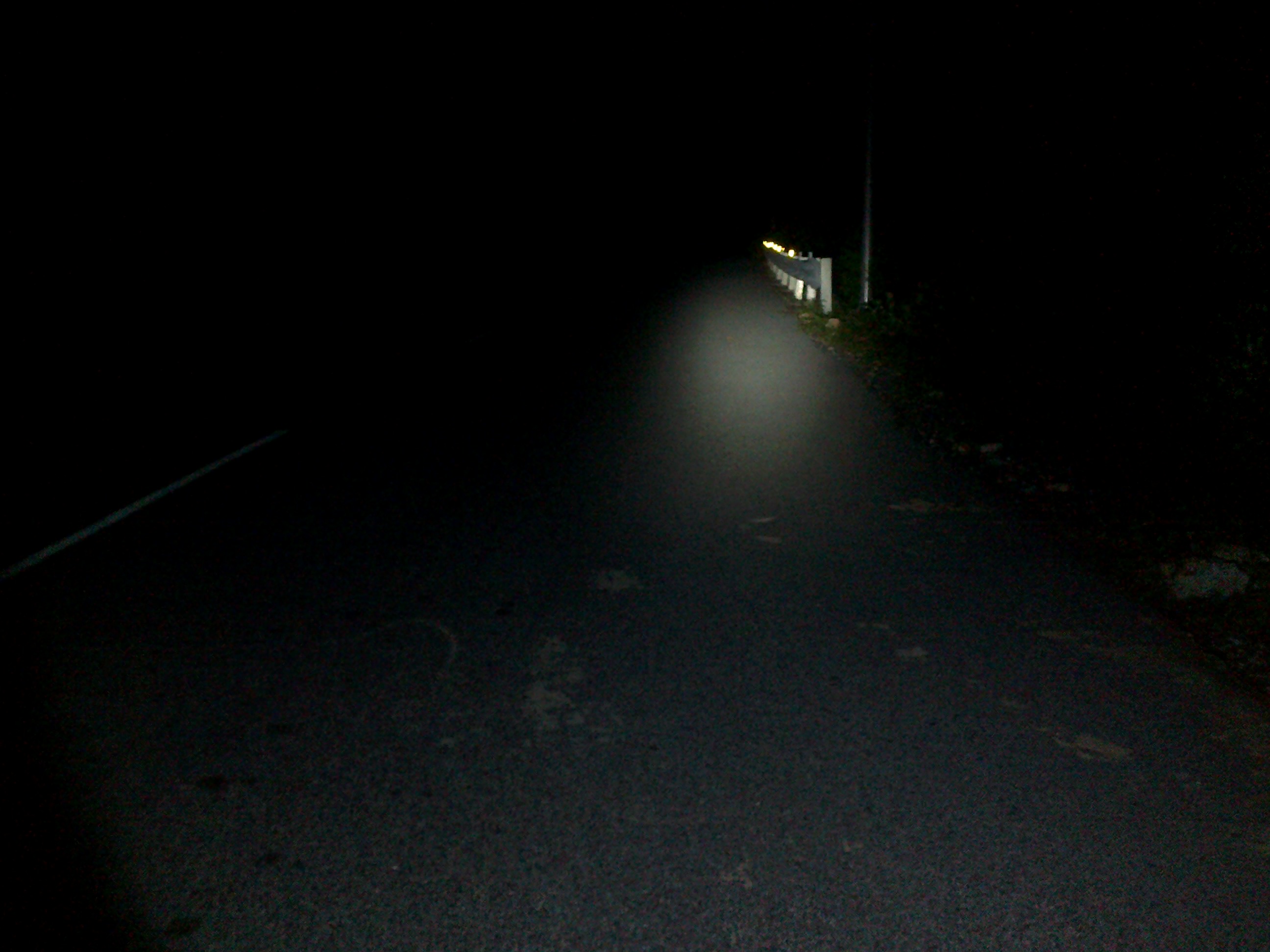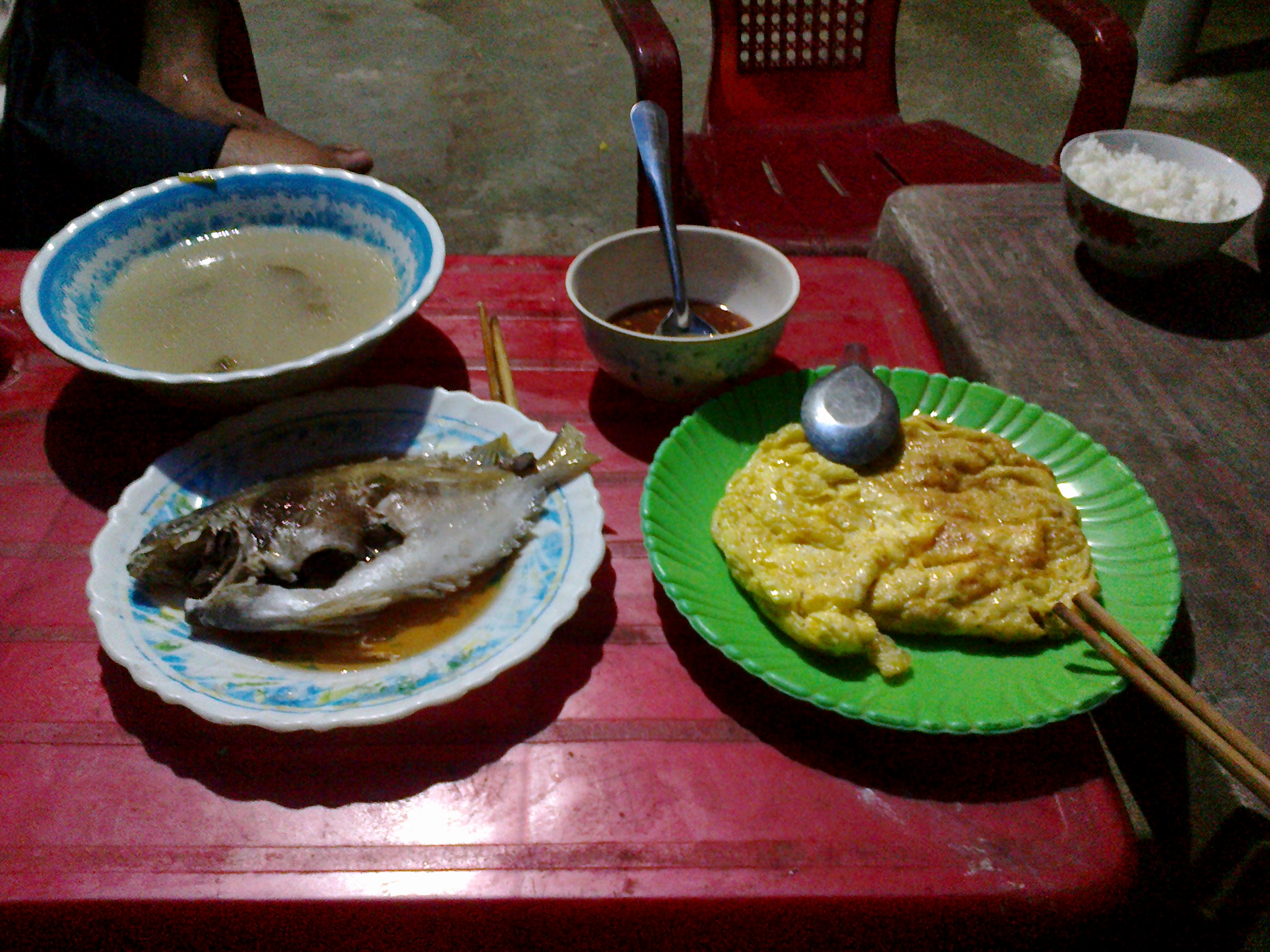 I was exhausted when climbing the pass at 8pm. But the next day, I still got up early to continue my journey, and spent a little bit of time taking a photo with Binh Tien morning beach. Gorgeous!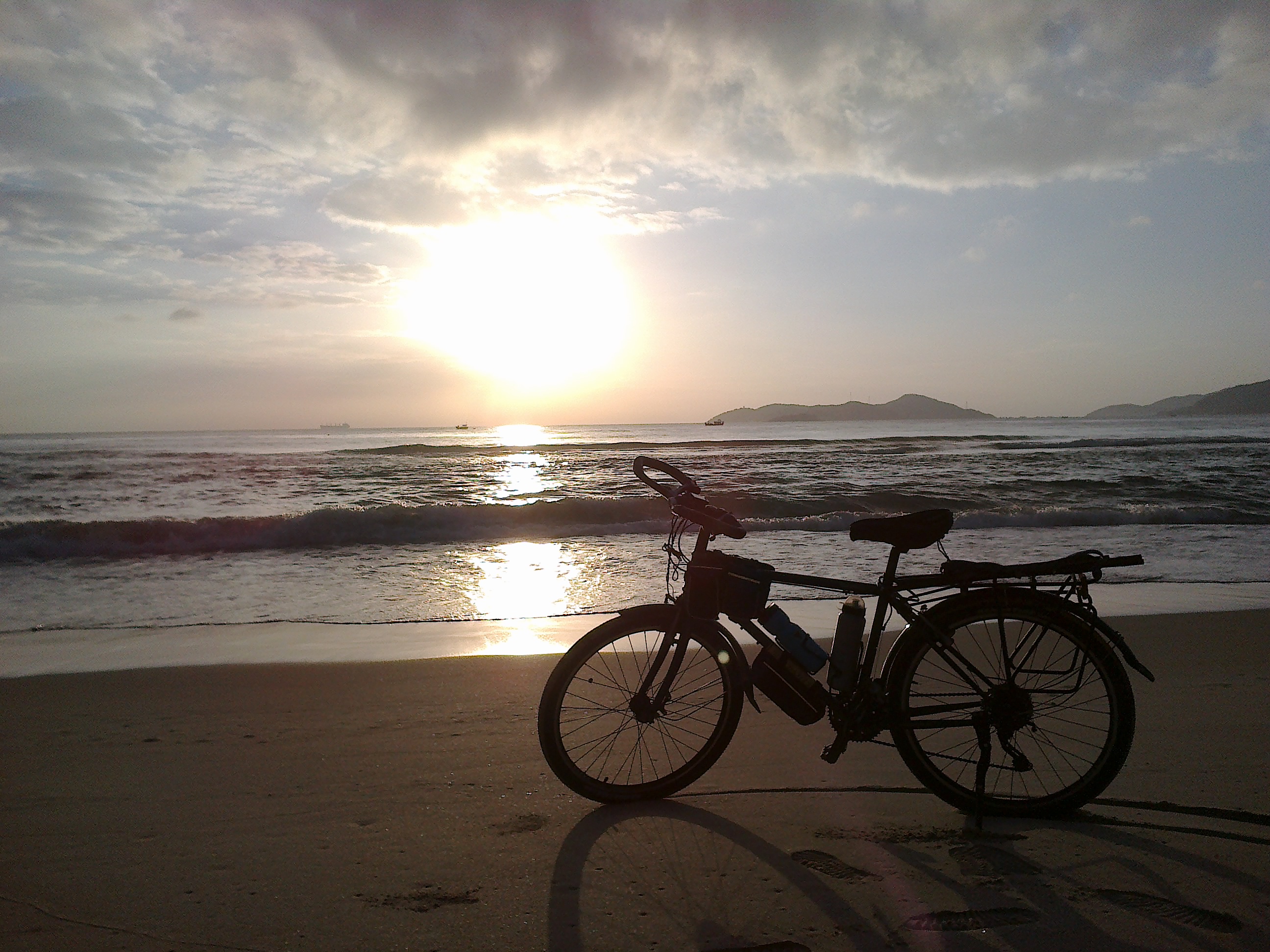 Day 7: Binh Tien – Nha Trang
Goodbye peaceful Binh Tien, I headed to Nha Trang.
As per my evaluation, Cam Ranh and Nha Trang cities are not quite attractive.
I spent my night at a container hostel in Nha Trang, 155000VND per night, breakfast included.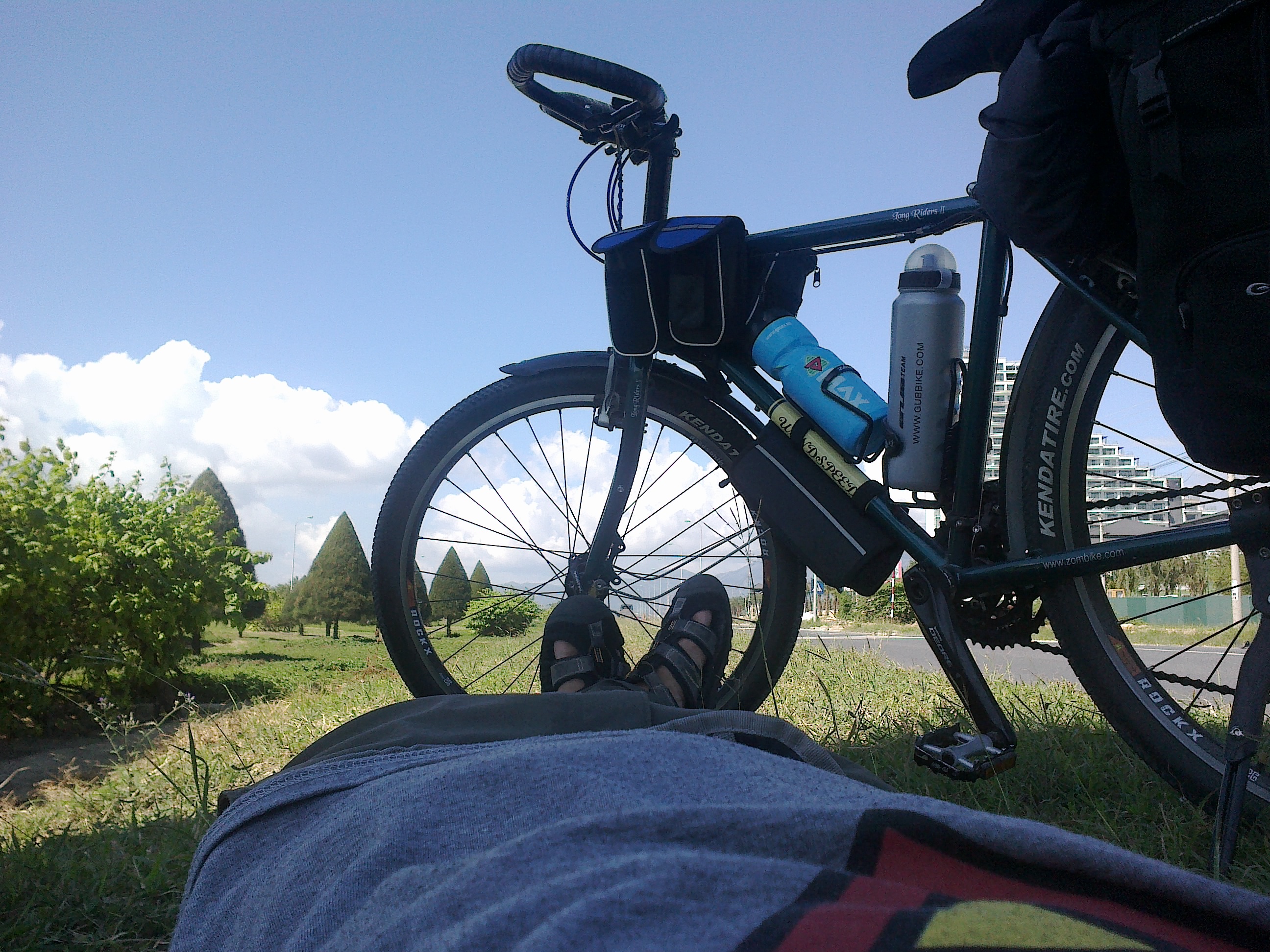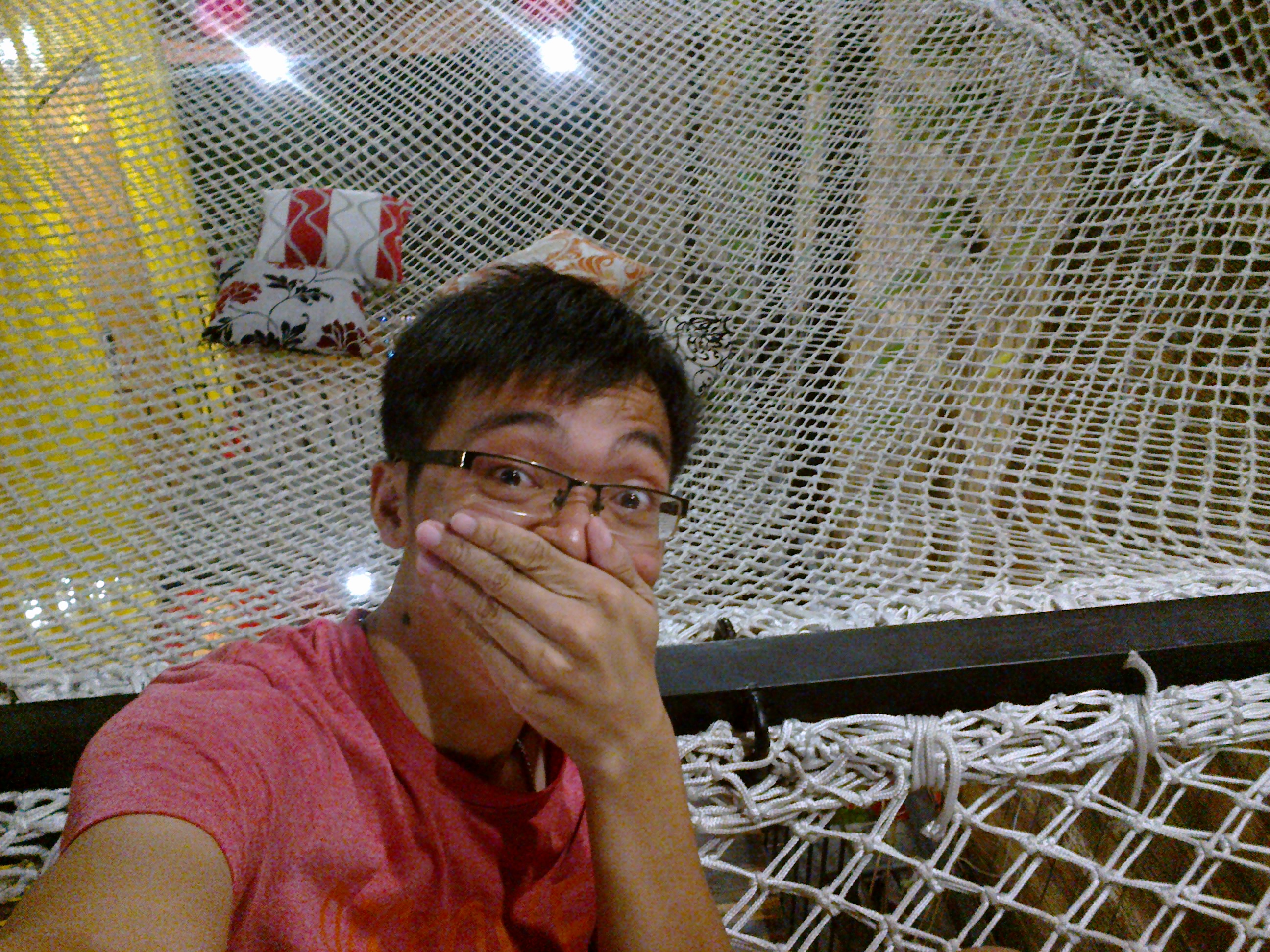 Day 8: Nha Trang – Dai Lanh
I went through Co Ma pass to enter Dai Lanh, there is not anything special on this route. I pitched my tent on Dai Lanh beach, 40000VND per night.
It was called Coco Beach Camp 2. The 1st one is Lagi.
I was so tired and got light fever, then I decided not to go so far but just around my tent. I enjoyed  my dinner with seafood hot pot and porridge. Fresh and delicious foods 🙂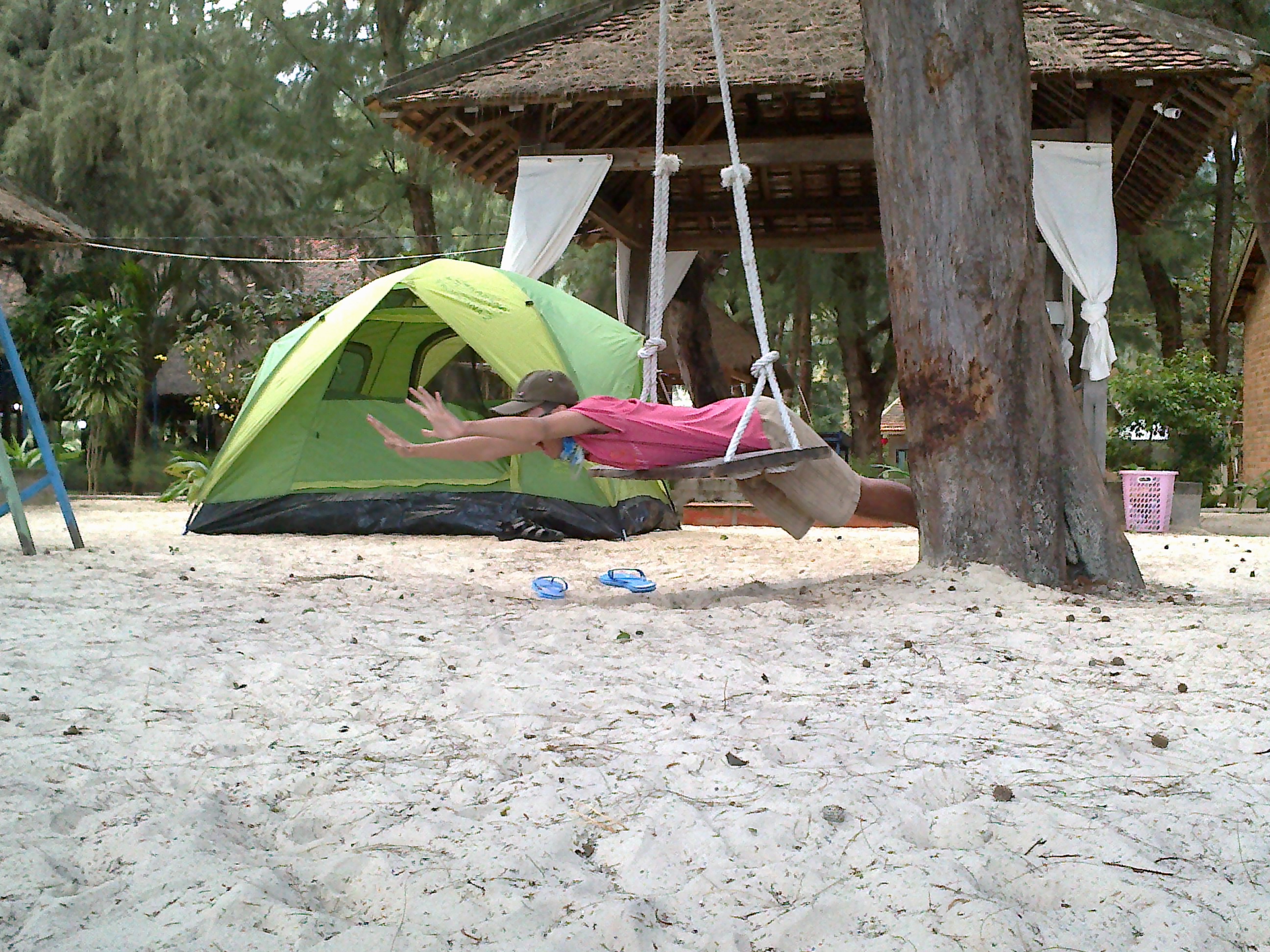 [to be continued]